Jurassic World: Dominion Dominates Fandom Wikis - The Loop
Play Sound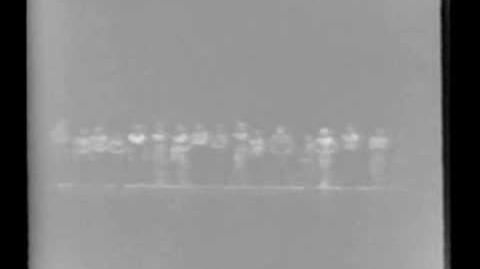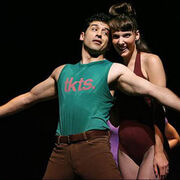 Alan DeLuca is one of the auditioners in A Chorus Line who makes it past the initial cut. He was originally portrayed on Broadway by Don Percassi, with the character drawn from Percassi and Steeve Boockvor's life stories.
In the original script Al states he was born in the Bronx on January 11, 1945, which would make him 30 at the time of the play's premiere. In the revised script the date is left out. Fellow auditioner Kristine reveals they are husband and wife. His usual costume is a red and yellow jacket over a sleeveless green TKTS shirt and dark dance pants.
Early Life/Family
[
]
Al does not discuss his early childhood. During "The Montage" he mentions that his parents would go dancing at the Roseland Ballroom, implying that his family had some money by the standards at that time. No siblings are mentioned. During his adolescence he dated several girls and often kept souveniers from them ("Nancy's picture, Annabell's locket, Cynthia's ring and Lucy's pants"), and had a friend named Eddie who was killed in a head-on collison. Al and Kristine appear to have been married a short time and do not have any children.
The Audition
[
]
Al's audition number during "I Hope I Get It" is 17. Early on the audience sees he and Kristine have a connection when Zach tells him to get rid of the gum he's chewing and he hands it to her. They hold hands in the line-up and he is supportive of her to the point of often finishing her sentences. By the Tap Combination he wonders "What am I doing in show business?", and during the Alternatives discussion agrees that there isn't much work for either dancers or actors anymore. He is not one of the final eight chosen.
In earlier drafts of the script, Al's masculinity was amped to the point of homophobia and he had a fistfight with Greg. There was also a scene where Zach dismisses him halfway through the audition for his beligerence, but he begs to stay to offer Kristine support and not lose face with her.
The Movie
[
]
Al was portrayed in the 1985 movie adaptation of A Chorus Line by Solid Gold dancer Tony Fields. His age is shaved to 28. When Kristine wants to leave the audition early on, he assures her things are going to be all right. With the elimination of "Sing!" and "The Montage" as numbers his lines are removed as well. The most he speaks is to Zach before "Surprise, Surprise":[1]"I'm straight. I'm not too bright, but I'm not too dumb. And I'm not too talented. But you show me what to do, I'll do it eight shows a week." However he remains not one of the final eight chosen.