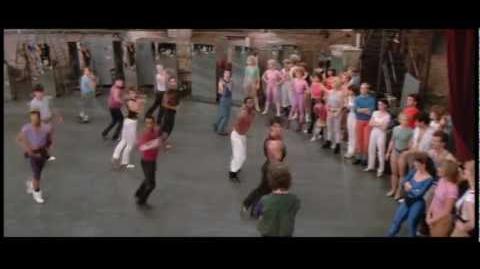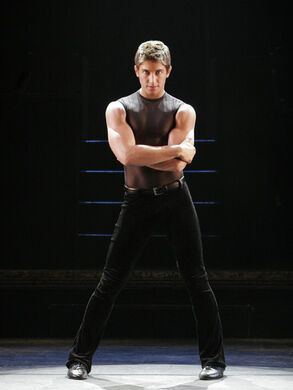 Larry is Zach's dance captain and assitant during A Chorus Line. He was originally portrayed on Broadway by Clive Clerk and modeled after the show's choreographer, Bob Avian.
Character
Little is known about Larry's life as Clerk was about the only original actor who did not want his part expanded. It is seen he has worked with Zach for a long time, knows several of the dancers, and has authority without being intimidating. The majority of his spoken lines are during the Tap Combination, but he does join the other characters for dancing during The Montage. When Paul injures his knee, Larry helps take him to the hospital and he is not seen again until the Finale.
In regional productions where there are not enough men, Larry has been substituted with a Laura, or Lara. The typical costume is a black tank top with a yellow 17 emblazed, and black dance pants.
The Movie
Larry is played in the 1985 movie adapation of A Chorus Line by Terrence Mann. He has a much more extended role in communicating and joking around with the dancers, and also acts as a buffer between Zach and Cassie before their confrontation.